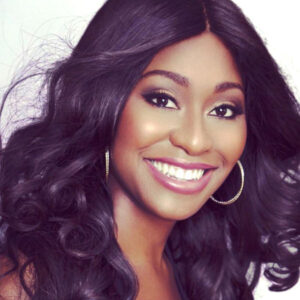 Prescilla John, LCSW Is A School Psychology Doctoral Candidate. She attends Fordham University's School Psychology PhD Program. She also earned a Master of Science degree in Social Work from Columbia University School of Social Work. She has been licensed at the master's level since 2015. Prescilla is a Certified Trauma Professional and has completed specialized training in various areas of developmental trauma and trauma treatment since 2014. Some of her trainings include Trauma-Focused Cognitive Behavioral Therapy (TF-CBT), Eye Movement Desensitization and Reprocessing (EMDR), Cognitive Processing Therapy, Neuropsychological Assessment, Dance Movement Therapy, Reiki and Sound Healing.
Prescilla specializes in a variety of Mindfulness-Based Interventions, as well as Complex and Intergenerational Trauma. She is committed to helping people turn pain into purpose, raise their vibrational frequency and become the most authentic versions of themselves.  She uses an integrative, holistic approach, rooted in cultural sensitivity, person-centered care and empowerment. Prescilla specializes in working with individuals dealing with trauma and stressor related conditions, depression, and anxiety.  Fostering resilience, serving marginalized communities and reducing mental health stigma among Black Indigenous People of Color (BIPOC) are amongst her top priorities.
Prescilla Is originally from New York City. She enjoys engaging in Yoga and Reading Books on Spiritual and personal development. She assists Soldiers and leaders in dealing with a variety of emotional and trauma-related concerns in her capacity as a Behavioral Health Officer for the United States Army Reserve.