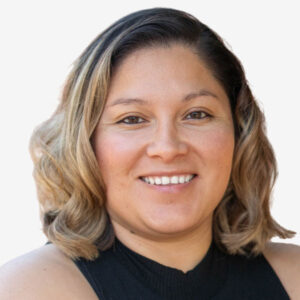 Wendy Herrera, PsyD is a Clinical Psychologist. She graduated from The Chicago School of Professional Psychology (TCSPP), Los Angeles with a doctorate in Clinical Forensic Psychology. She also earned her bachelor's in psychology from California State University- Long Beach. Dr. Herrera received her license to practice in the state of Californian in 2022. She is a bicultural and bilingual (i.e. English and Spanish) Latinx trauma informed clinician. She has experience working with multicultural individuals that are struggling with life transitions, identity, acculturation, intergenerational trauma, and a variety of psychosocial stressors.
Dr. Herrera's therapeutic style is flexible to meet her client's treatment needs. She is EMDR trained and provides this modality under supervision. She practices using a humanistic and insight-oriented approach that includes Internal Family Systems (IFS) and Cognitive Behavioral Therapy (CBT).  Dr. Herrera is passionate about helping others reconnect with their healthiest self.
Dr. Herrera practices self-care by spending time with her family, friends and her 2 dogs. She enjoys CrossFit training, comedy shows, writing, and alone time.